My name is Carla Maria Verwer and I am the founder of School of Narrative Leadership. I am a candid and caring leadership and development specialist. I support teams and their leaders to work towards a safe and inclusive team culture. I have a sharp eye and ear for behavior, drivers and intentions. I moderate peer coaching and develop tailor-made courses and learnings for different target groups in the field of Leadership, Career development and Well-being.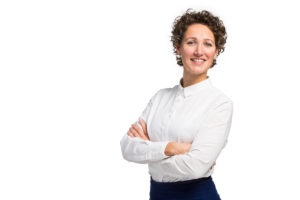 By founding the School of Narrative Leadership, I contribute to greater understanding and acceptance of one's self and others around us, connect and communicate on a clear and more considerate level and to broaden one's own perspective in a lighthearted way and inspire others to so as well. This will:
contribute to a safer (working) culture;
which improves a healthy learning environment;
which opens up talents, willingness and possibilities;
which helps a greater and sensible output.
I have a master degree in Business Communications at the Radboud University of Nijmegen and completed the Academy of Theatre at the University of Applied Science in Tilburg. I am trained in Narrative Therapy and Counseling, Voice Dialogue, Transactional Analysis, a certified Jung Type Index (MBTI) trainer and specialized in wellbeing at the workplace (trained in evidence based CSR-method -which stands for Chronic Stress Reduction). I mainly work in an academic and technical context and occasionally in an educational environment.
I am connected to the Dutch order of Professional Coaches and has a CRKBO (Central Registration office for Vocational Education) registration and therefore Dutch Educational institutes are free of VAT.
I have, and have had, the pleasure to work for:
TuEindhoven – Technical University
TNO – Innovation for life
Sensorfact – slim energie besparen in de industrie.
Sabic – innovative solutions for industry
Divimove – now known as We are Era – your shortcut to every European Community