My name is Carla Maria Verwer and I am the founder of School of Narrative Leadership. I am a candid, caring and playful Leadership and Interaction Pattern specialist, with a focus on psychological safety and well-being in the workplace. I support teams and their leaders to work towards a safe and inclusive team culture. I mainly work in an academic and tech. context and offer training and support in English and in Dutch.
I have a sharp eye and ear for behavior, drivers and intentions. I moderate peer coaching and develop tailor-made courses and learnings for different target groups in the field of Leadership, Collaboration, Career development and Well-being.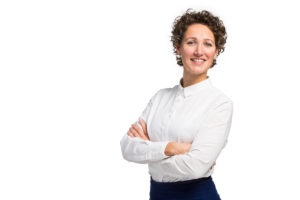 I have a master's degree in Business Communications, with a specialization in Internal Communications at the Radboud University of Nijmegen and completed the Academy of Theatre at the University of Applied Science in Tilburg. My background of strategic communication advisor, drama teacher, community arts theatre director and trainer in professional & leadership development, are the foundations for the School of Narrative Leadership, and the backbone of my work towards safe and inclusive workspaces.
By founding the School of Narrative Leadership, I contribute to greater understanding and acceptance of one's self and others around us, connect and communicate on a clear and more considerate level and to broaden one's own perspective in a lighthearted way and inspire others to so as well. This will:
contribute to a safer (working) culture;
which improves a healthy learning environment;
which opens up talents, willingness and possibilities;
which helps a greater and sensible output.
I am connected to the Dutch order of Professional Coaches. I am trained in Narrative Therapy and councelling, Voice Dialogue, Transactional Analysis, a certified Jung Type Index (MBTI) trainer and specialized in wellbeing at the workplace (trained in evidence based CSR-method -which stands for Chronic Stress Reduction). I mainly work in an academic and technical context and occasionally in an educational environment.
I have a CRKBO (Central Registration office for Vocational Education) registration and therefore Dutch Educational institutes are free of VAT.
Clients I have the pleasure working for:
TuEindhoven – Technical University
TNO – Innovation for life
Sensorfact – slim energie besparen in de industrie.
Sabic – innovative solutions for industry
Divimove – now known as We are Era – your shortcut to every European Community