My name is Carla Maria Verwer and I am the founder of the School for Narrative Leadership. I am a specialist in Interaction Patterns & Collaboration, with a focus on psychological safety and well-being in the workplace. I support teams and their leaders to work towards a safer and more inclusive team culture. I mainly work in an academic and technical context and offer (mainly) training and support in English.
I am regularly described as perceptive, determined and light-hearted. And courageous. An equal and astute interlocutor who moves along when adequate, invites different perspectives on the table, and remains steadfast if this is more constructive to set the situation in motion in the desired direction.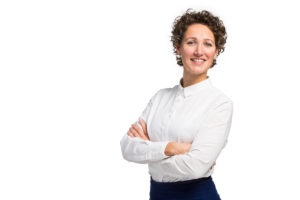 I have a background as an Internal Communication Advisor & Community Art Theatre Maker. I am trained and experienced in activating forms of conversation to increase listening ability and facilitate visibility of different perspectives. This can result in a performance, a policy advice, a training in awareness or a skills training. And goes through connecting existing initiatives and connecting and moving different parties within the given context.
To do this well, I easily move between different layers of an organization or a neighborhood. Getting in touch with what's going on. Sometimes by actively offering an impulse, lecture or working method, sometimes by first passing by them and engaging in an open conversation. First move along and then connect or push back. For example. Always with the underlying and guiding end goal in mind: that can therefore be a contribution to shaping a strategy or mission, or to participation itself. How do people also get to speak and become visible who are less likely to be heard or seen? In a safer climate, all people matter ánd participate: in dialogue and through dialogue.
What education  and work experience do I bring with me?
I graduated from Radboud University with a master's degree in Business Communication – specialization Internal Communication. I did my graduation research in South Africa with a research on cultural differences & persuasion in HIV/AIDS educational texts. I graduated from the Academy of Theatre in Tilburg as a teacher &theatre maker through a performance with and based on personal stories of Moroccan Youth in Schiedam.
I have worked as a strategic communication advisor, drama teacher, community-art theatre maker, assistant programmer International Community Arts Festival Rotterdam, artistic director Gouda Clownsschool, trainer Professional and Personal development, moderator meetings and (executive) coach.
I am also trained in Strength-oriented Coaching by Fred Korthagen, Narrative Therapy & Assistance, Voice dialogue & Transactional analysis. I am certified to work according to the CSR Method: CSR stands for Chronic Stress Reversal and is an evidence-based method that focuses on reversing and restoring the (sickening) effects of chronic stress. I certified trainer in: Jung Type Index trainer (MBTI), Real Drives, Disc & Drives. And finally, I am a Licensed Psychological Safety Practitioner, which allows me to use the Psychological Safety Index developed by Amy Edmondson as a tool.
Clients I have the pleasure working for:
TuEindhoven – Technical University
TNO – Innovation for life
Sensorfact – slim energie besparen in de industrie.
Sabic – innovative solutions for industry
Divimove – now known as We are Era – your shortcut to every European Community